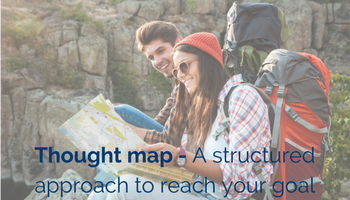 Have you tried to reach a goal or solve a problem without succeeding at your first attempt?
Maybe you fixed the symptoms, not the root cause? Perhaps the problem was not well understood? Or maybe the goal was unclear?
There may be many possible explanations. For whatever reason, a Thought Map will help you structure the way to the goal.