Lean Tech was established by Sissel Pedersen Lundeby in 2013 to help manufacturing companies continuously improve. Lean Tech contribute to increased competitiveness for the customer and a more sustainable development together with its partners.
---
Sissel Pedersen Lundeby
Sissel has more than 20 years' experience within process industry, consultancy, project management, environmental technology and change management. She completed her Master in Chemical Engineering at NTNU (Norwegian University of Science and Technology) and she is Lean Six Sigma Black Belt certified by Cytec and IASSC.
Sissel has practiced Lean Six Sigma since 2002 and helps customers develop their problem-solving skills and achieve their goals.

IASSC accredited trainer associate
Sissel is an IASSC accredited trainer associate. IASSC (International association for Six Sigma certification) is the only independent third-party certification body within the Lean Six Sigma Industry that does not provide training, mentoring, and coaching or consulting services.
"This accreditation publically reflects that you have met the standards established by IASSC..."
Lean Tech use Aksena's Body of Knowledge for Lean Six Sigma training.
"I know no one else with the same holistic knowledge. Knowledge based on studies and relevant experience. Aksena has the ability to adapt the theories to the needs of our business."

CEO of an international company
Body of knowledge, Lean Six Sigma training
Lean Tech use partner Aksena's Body of Knowledge for Lean Six Sigma courses.
Aksena's Body of Knowledge is based on more than 20 years of course development in collaboration with CI/Opex experts in various industries. Course material from 5 internationally recognized course providers has been simplified and made more practical to make it easier to succeed.
Experience shows that the existing certification requirements set by ASQ and IASCC are too comprehensive and too focused on advanced statistical tools at the expense of important frameworks like Agile, Balanced Scorecard, BPM and strategy deployment.
Aksena's Body of Knowledge focus on the skills needed to create outstanding businesses. This means internal business development, and includes structures to achieve strategic goals and implement ongoing improvement needs.
Lean Tech supports this approach because it fits well with our experiences. Lean Tech offers training in statistical tools as separate courses, where you can select training based on your need.
Lean Tech is partner with Aksena, offering their engaging & effective e-learning. We also collaborate on courses and consultancy.
Aksena's animated e-learning is, in our opinion, the best on the market. Our argument for this is the quality and length of the videoes. It is amazing how they have managed to convey a comprehensive subject in a short and precise way.
Aksena has the ability to adapt theories to business needs. Their training is based on research and best practice to provide you a better understanding of how to achieve great results.
Their e-learning helps you improve performance and build culture. Managers and employees should have more than just basic knowledge about methods and tools for targeted business improvements. Animated eLearning makes this possible in an engaging and effective way.
You learn best practice methods, tools and processes that the organization needs to ensure operational control and continuous improvement.
Geir Utigard
Geir has a degree in chemical engineering from NTNU. He has extensive experience within product development, process development, operational optimization, analysis of production data and technology transfer.
He has worked extensively with the development of analysis methods for mapping the properties of products and production processes and ensuring that ISO and GMP (Good Manufacturing Practice) requirements are met.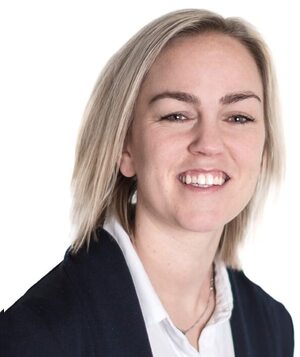 Linn Christensen
Linn is based in Stavanger and offer consultancy asert rådgiver within operational improvement, strategy and profit realization. After many years as a consultant, Linn has gained in-depth experience on how to extract quantified effects in target-driven process improvement, digitization projects and other structured problem solving. See linkedin for more information
May Britt Fløttum
May Britt is based in Trondheim and offer consultancy within Project- and Program management, and improvement of work processes. She is certified ISO audit manager, MSP program manager and experienced process manager from, among other things, the construction industry.
May Britt helps you improve work processes, think structurally and innovatively and quantify gains. See Kurante for blog and more information.
Bruno Pešec
Bruno Pešec is the rare innovator who can claim that he's worked on a regulation-defying freight train and an award-winning board game.
In addition to his corporate experience with brands like DNV GL, DNB, and Kongsberg, he runs a community of entrepreneurs of several thousand members.
Together, we combine the best practices from quality and innovation to help you succeed.
Janne Kolstad
It is challenging to create lasting results. It requires teamwork and a culture that successfully adopt changes.
Janne Kolstad is coach and trainer within Change Management running the company Fryddeg.
We collaborate on courses and help you succeed with improvements.
Lotte Thori Løvstad
The use of design and visual expression can simplify your message and help the customer remember you.
Lotte Thori Løvstad is an experienced graphic designer and an authorized member of Grafill. She has worked extensively with logo and identity design in addition to illustration, magazine design, packaging design and web design.
Lotte has designed the logo, visual identity and infographic for Lean Tech.
When you are improving processes, there is often a need for data to understand the current situation, analyze causal relationships and measure the effect of the improvement work.
Lean Tech collaborates with Cenarity. The Cenarity platform helps you to analyze log data already stored in your existing IT systems.
Sigma XL
To do Hypothesis testing, Experimental design, Control Chart and Multivariable analyzes, statistical tools such as SigmaXL, JMP or Minitab are preferred. The tool we use during training is dependent on the customers preference and need. Lean Tech has a partnership agreement with Sigma XL. Sigma XL is a less expensive solution than JMP and Minitab and covers the need for statistical analyzes during Lean Techs training.