Sissel Pedersen Lundeby is an IASSC (International Association for Six Sigma Certification) accredited training associate. As of August 2019 she is the only norwegian IASSC accredited training associate.
"This accreditation publically reflects that you have met the standards established by IASSC such that those who participate in a training program led by you can expect to receive an acceptable level of knowledge transfer consistent with the Lean Six Sigma belt Bodies of Knowledge as established by IASSC."
IASSC is the only third-party independent lean six sigma certificationer. They provide a unbiased validation of Lean Six Sigma knowledge through their globally recognized Lean Six Sigma Black Belt, Green Belt and Yellow Belt Certifications.
IASSC Lean Six Sigma Accredited Providers are recognized for maintaining consistent, high-quality and robust training standards in alignment with IASSC Accreditation Criteria.
Lean Tech offers Lean Six Sigma Yellow, Green and Black Belt training in alignment with IASSC's Bodies of knowledge. You can also get tailored courses to suit your company-specific challenge and training within specific tools like statistical process control. Contact us and we will find the right training for you!
---
Statistical process control (SPC)
This 1 day training for 6-12 colleagues, consisting of teaching, games and exercises. The training is for you who want to:
control critical factors to sustain a good quality
work preventive, for example with predictive maintenance
decide capability (can the process meet the customer specification)
consider stability (predictability)
compare machines and equipment to continuously improve
decide the effect of improvements (average or variation changed?)
avoid overreacting to normal variation and learn from special causes
You will learn how to apply statistical process control to your processes, how to decide control limits and capability and how to react to measurements.
---
Measurement system analysis
The training is 1 day for business team of up to 12 participants, and combines teaching with practical exercises. This course is for people who design measurement systems, evaluate measurements and methods, who wants to determine measurement uncertainty and error. You learn about:
how a measurement system analysis is designed, performed and analyzed
precision & accuracy
repeatability & reproducibility
stability, bias & linearity
sensitivity & capability
process mapping of measurement method
identifying causes of unwanted variation
---
Lean Tech is a reseller of GoLeanSixSigmas online training. Their Lean Six Sigma training is the highest rated training. The reviews confirm that their training is fun, easy to understand, practical and efficient with a reasonable price. 100.000 participants from 220 countries have participated so far.
The training can be combined with classroom training provided by Lean Tech. Contact us to get a customized offer.
---
This training introduce you to Lean Six Sigma, and the first step, "Define", of the DMAIC problem solving methodology. Learn how to:
Define clear project goal and metrics
Use process mapping in order to understand your process and identify root causes
Identify waste and improvements
In order to improve quality, reduce cost or increase capacity. Read more about problem solving.
---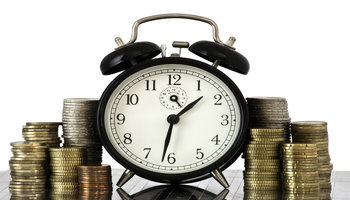 Set a goal, create a work strategy, take action and measure in order to ajust, plan and improve. The Time management product is created to help you manage your time better in order to achieve your goal. It includes the following:
Mindmap of how to create a sustainable business
Activity plan for online businesses
Timesheet for easy and fast registration of hours and activity
Graphic and statistic in order to evaluate, plan and improve
You can find out more about time management and the timesheet by wathing the video.